Voted Best Dentist
14 Years in a Row!
Welcome to Advanced Dental Care
A Practice for the Families of Valdosta, GA
We're so pleased to welcome you and your loved ones to our Valdosta, GA, practice. We invite you to take a look at some of the things that patients love about receiving dental care from our team:
Decades of Dentistry
We established our practice in 2000 with the goal of creating a practice that changes people's lives. As your family dentists, we strive to provide exceptional care that always serves your best interests, and to make your time with us as rewarding and pleasant as possible.
Comfort Is a Priority
Our offices were designed by a dentist-architect for comfort and efficiency so we can provide a welcoming atmosphere that promotes relaxation. Our dedicated staff will always go above and beyond to ensure that you receive high-quality, personalized care.
Professional Affiliations & Honors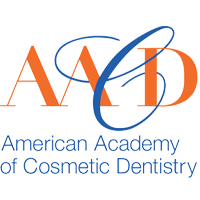 A Team Dedicated to Our Community
We take advantage of technology to provide the best dental care, but we know that nothing takes the place of a well-trained, dedicated staff.
"Despite all the technological advancements, dentistry is still about people helping other people," Dr. Woodward says. Our entire team was hand-selected for their knowledge and dedication to patients.
Meet Our Advanced Dental Care Staff:
Staff at ADC 1, Wildwood Plantation Drive
"Staff was welcoming and very professional."
We Thank Our Patients for These 5-Star Reviews
Staff was welcoming and very professional. After examining the xrays of my fractured tooth Dr. Hancock thoroughly explained to my satisfaction what my options were. I was very pleased with my visit.
View on Google
Fast and Easy process, very friendly staff. The tech was absolutely the sweetest and made me feel comfortable. The Dr was straight forward and reassuring! Great first experience.
View on Google
There's a Lot to Love
About Laser Dentistry
If the sound of dental drills puts you on edge, let us introduce you to laser dentistry. Our WaterLase® system works without heat, drilling, or vibration to offer precise, comfortable dentistry.
Using a combination of laser energy and water, we can treat teeth, gums, and bone with greater precision and comfort than ever before. The treatment is so gentle that we may not even need to use an anesthetic. The laser, which sterilizes the treatment area and reduces the risk of infection, promotes quicker recovery and less discomfort after your procedure.
"Everyone was so friendly
and made me feel comfortable."
Our Patients Are Our Number-One Priority
I would recommend Dr. Gray and his staff to anyone. Everyone was so friendly and made me feel comfortable. They got me in quickly also which is a big plus.
View on Google
Annie is the best hygienist. The ladies that work the front desk are very professional and friendly. We (Ray and Rena) are very happy with Dr. Moorman and his staff.
View on Google
Dental Implants
Are the Top Treatment for Tooth Loss
Are missing teeth making life difficult? Whether you are missing one or several teeth, dental implants can provide replacement teeth with the ultimate support so you can enjoy the simple pleasures of life again.
These prosthetic tooth roots can also maintain the health of your jawbone, which will begin to shrink and change shape after teeth are lost. They are the only treatment that can stop this side-effect and help you maintain a healthier smile.
Ready to Start Smiling Again?
Request a Consultation
Are you looking to enhance the look of your smile, but you don't know where to start?
We'll listen carefully to your concerns and create a custom treatment plan tailored to your specific needs so that we can address the cosmetic flaws that are affecting your smile.

Discover what's possible.
Request a consultation today at Advanced Dental Care in Valdosta
We Offer Exceptional Care
for Every Member of Your Family
The concept of family is a core value at Advanced Dental Care, headquartered in Valdosta.
Our goal is to provide your entire family with high-quality dental care in a comfortable, caring environment. We see patients of all ages, including young children and seniors.
Whether you need to address an existing dental condition, wish to improve the appearance of your smile, or simply want to maintain your oral health with routine care, we have the skills, tools, and experience you need.
We take pride in treating our patients like part of the Advanced Dental Care family, because that's exactly what they are.
Your Comfort Is Our Priority
We are proud to welcome our patients to our home-like offices. We have headsets and ceiling-mounted TVs in every room so patients can watch television, movies, or even see a camera tour of their own mouth.
To accommodate patients with medical conditions that make it difficult to sit still in the dental chair, we offer a variety of sedation methods that can help patients relax while they receive care.
We're happy to offer that extra bit of help you may need. Just let us know.
"ADC is the very best!"
Wonderful Patient Reviews
Have always hated going to the dentist until I met this team. They will work with your needs and help you thru everything. They are sweet and helpful and listens very well to my concerns. So dentist office with an amazing dentist and a whole time of wonderful women working along side of him!!!
View on Google
Excellent visit today! From the time I walk in the door at ADC until I leave, I feel totally in the very best hands with everyone! I always get the best dental care and friendly smiles here!!! ADC is the very best!!!
View on Google
We Have Two Beautiful Locations
in Valdosta, GA