Advanced Dental Care on Greystone Way
Advanced Dental Care has two locations in Valdosta, GA, to better serve the community with expert dentistry. Our office on Greystone Way is an independent building with free parking in front, nestled among other healthcare providers. We look forward to serving you.
3362 Greystone Way
Valdosta, GA 31605
Request an Appointment at Our Greystone Office
Your search for expert care in Valdosta is over. If you would like an appointment at our Greystone office, please fill out this form, and a member of our team will contact you to schedule an appointment. You can also call us to request an appointment. We look forward to serving you and your family with expert dental care.
Providing Valdosta With Expert Dental Care
Advanced Dental Care
proudly has two offices in Valdosta, GA, to best serve our patients with expert care. Our Greystone office is located in a brick building surrounded by other healthcare professionals. We have ample free parking right in front of our building for your convenience. Our mission is to not only provide you with expert dental care but to ensure you are treated like family.
Professional Affiliations and Honors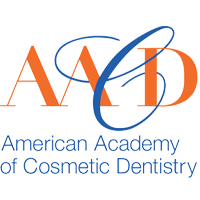 Combining Technology With Dental Experts
We believe that technology can help us provide the highest level of care possible. Our Greystone office in Valdosta, GA, offers:
KaVo DIAGNOdent® laser for early cavity detection.
Electric handpieces to minimize loud sounds and vibrations.
Digital X-rays for quicker images and less radiation exposure for our patients.
Patients Love Advanced Dental Care
From the front desk, to the hygienist, to the Dr. Advanced Dental Care are extremely nice & I have had nothing but great experiences every time I've visited.
View on Google
My husband is deployed and I had an appointment and I brought my daughter in for a cleaning the same day as mine. They were able to see us both and even helped keep an eye on my daughter while my cleaning. I have never had such a wonderful experience at a dentist. I wish there were more than 5 stars to give!!!!!
View on Google